壶铃运动 (Kettlebell Performance)训练1级
Course Provider: FEA – Fitness Edutraining Asia | 1 Day | CEC Points: ACE 0.7 CECs; NASM 0.7 CEUs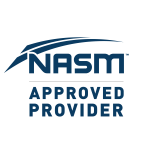 Register Your Interest For 壶铃运动 (Kettlebell Performance)训练1级
This course is currently not available. We will get back to you soon.
Register Interest
The registration deadline is 15 days before the start of the course. If there are still course seats available, you can register with an additional late registration fees of RM 100.
课程介绍
许多私人教练在带领客户训练时会加入壶铃训练。壶铃方便携带,让您能在何时何地进行训练。壶铃训练除了能让训练变得有趣以外,同时也能建立肌肉力量,爆发力以及耐力。
您将学到壶铃训练的指导技巧,以更好地整合在客户的训练计划里。帮助客户身体变得更结实、更强壮、更快速的同时,也提升功能性力量与运动表现。
课程亮点
学习复杂动作的拆解,让客户快速上手!

讲师亲自指导,确保你能流畅的"玩"壶铃。
您为什么需要参与这项课程?
透过壶铃训练让身体变得更结实、更快速与更强壮。

学习如何安全正确的用壶铃来训练

学习如何拆解复杂的壶铃,然客户能够循序渐进、有效学习
Upcoming Intakes
壶铃运动 (Kettlebell Performance)训练1级