Full Time
Applications have closed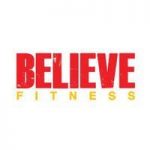 Believe Fitness
Basic Salary: Between RM1,500 - RM2,500
MInimum Working Experiences: Not Required
Minimum Education Level: Diploma / Associate Degree
Preferable Fitness Education Level (Select all that is applicable):
Certified Fitness Instructor
Preferred Gender: Male or Female
Provide an excellent club tour and membership presentation.
Positive, dynamic and willing to learn personality.
Assist other areas in club operations.
Punctual and take accountable of any club related matters.
Able to multitask and work in team.