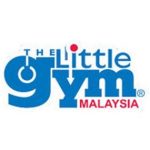 Website The Little Gym
Basic Salary: Between RM1,500 - RM2,500
MInimum Working Experiences: Not Required
Minimum Education Level: None
Specialization :
• A background in child development, physical education, sports science and/or gymnastics is a plus, but not mandatory
• Customer service experience
• Relates well to customers of all ages
• Weekend availability
• Great attitude and strong work ethic
• Love to have fun, and not only smiles easily, but finds joy in making others smile
Preferred Gender: Male or Female
Work Hard. Play Hard. Change Lives
Are you an energetic individual seeking a fun opportunity working with children and teaching classes? If so, you may be just the person we're looking for!
Essential Job Functions:
Teach GREAT classes based on our proven curriculum and teaching method.

Weekly Lesson Plans will be provided. You will prepare & present the given lesson plan each week to your specified classes and kids.

After completing our proven training system for child development and gymnastics, you will be in the gym having Serious Fun bringing the Lesson Plan to life for the kids each week.
Providing outstanding customer service and membership experience second to none
Balancing class and business duties
Working hard with the rest of the team to ensure the utmost quality and experience for everyone that walks through the doors!