Achieve your dreams to work with the renown hotels, resorts and spas!
Six Senses Hotels Resorts Spas is Hiring!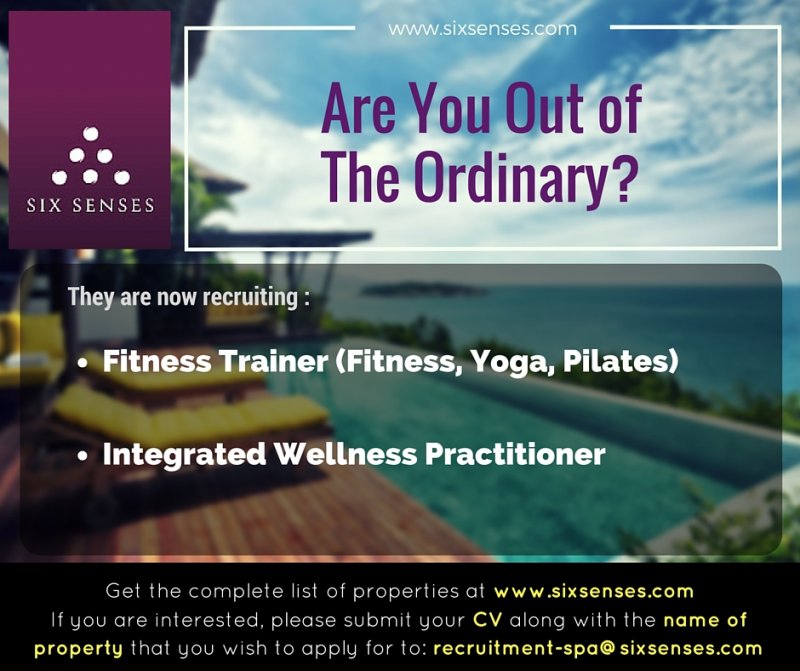 Six Senses Hotels Resorts Spas is an award-winning hotel and spa management company comprised of resorts in places of incredible, natural beauty around the world.
The good news is – they are now accepting application for:
Fitness Trainers (Fitness, Yoga and Pilates)
Integrated Wellness Practitioner.
For those who are interested, below are the details and qualifications of the fitness trainer and integrated wellness practitioner.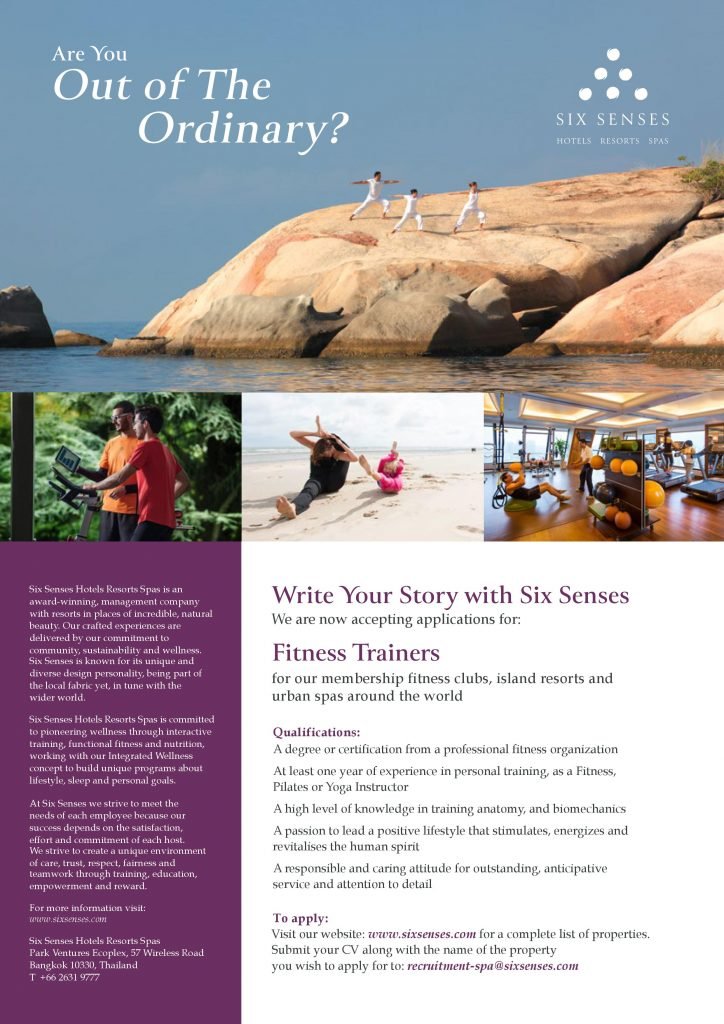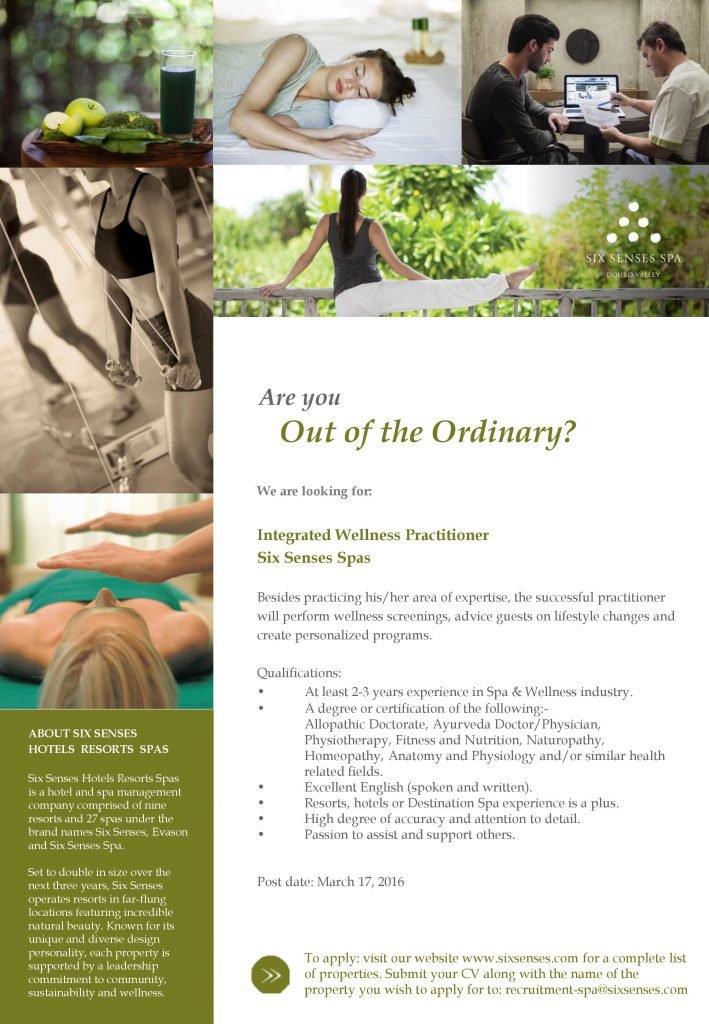 Any inquiries please visit www.sixsenses.com.