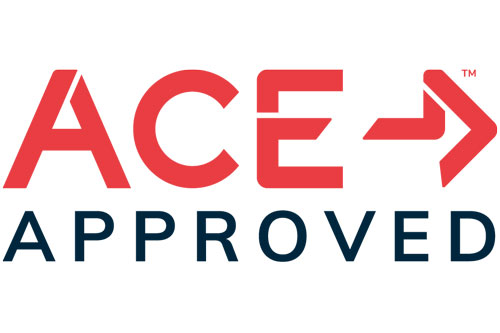 GREATER COMMUNICATION FOR COACHES (ONLIne)
Powerful Retention And Adherence Tools For Fitness Professionals
Course Provider: Fortitude FPI | Online Course  | ACE 1.1 CECs
Register Your Interest For Greater Communication For Coaches (Online)
This course is currently not available. We will get back to you soon.
Register Interest
The registration deadline is 15 days before the start of the course. If there are still course seats available, you can register with an additional late registration fees of RM 100.
WHY UNDERTAKE THIS PROGRAM
The art of coaching requires a method and system of communication based on proven principles. You will gain a great understanding in applying key concepts such as:
Methods and stages of listening

Formulating intelligent and relevant questions

how to build rapport and trust

leadership skills
Only after establishing the backbone of the art of coaching can we truly appreciate the science of it. That is where the magic of this program lies. We will cover key theories in a meaningful and practical way so that you can integrate what you learn right away to great effect.
After this program, you will walk away with skills not just for your coaching practice but also for life.
Take the leap now to greater levels of communication and leadership
WHO IS THIS COURSE FOR?
This course is designed to give you an edge over all other fitness professionals by focusing on true coaching mastery and how to coach with purpose. You will learn skills that will equip you to become a more influential and effective coach.
If you are just starting in the industry this course will provide a great platform for you to flourish by equipping you with techniques that will build the confidence you need to flourish as a coach.

If you are an experienced coach this course will enhance your knowledge by adding new strategies to enhance your coaching ability as well as influencing and gaining new clients.

Coaching is culture. Create an environment where clients can flourish, be empowered and remain active for longer
We focus so much time in gaining technical knowledge but so little time in learning how to share this knowledge to others. It is time to take your coaching to an influential and effective new level.
WHATS COVERED
Module 1 – Facilitating change 'Your coaching WHY! – Theory and science behind coaching'
Strategies in goal setting, behavioural analyses and adaptable delivery, we can create a platform in which to coach our clients with more efficiency.

Understand motivation through self-determination theory is an essential method to maximise the success of clients.
Module 2 – 'Personalising coaching – Styles and preferences'
We all have preferred learning styles and by tapping into the power of personality typing we can customise and personalise the way we coach for all our clients.

After all each client is unique and a unique approach is required, Advanced Coaching is designed to make you a better communicator to your clients.
Module 3 – 'Language of coaching – Powerful ways to communicate'
This is where we explore technical elements of coaching based on the latest behavioural change science.

Here we delve deep into how best to communicate to clients or our group during a session to maximise their progress and results.

We take what we have learned in modules 1 and 2 and how to incorporate personality typing into sessions to create the ultimate client cantered experience
Module 4 – 'Facilitating Feedback'
Ways to facilitate feedback before, during and after a session. As the powerful saying goes 'Feedback is the breakfast of champions.

We cover the methodology and science behind crafting feedback to enhance the motivation from coach to client or group.
Upcoming Intakes
GREATER COMMUNICATION FOR COACHES
[/col] [/row]